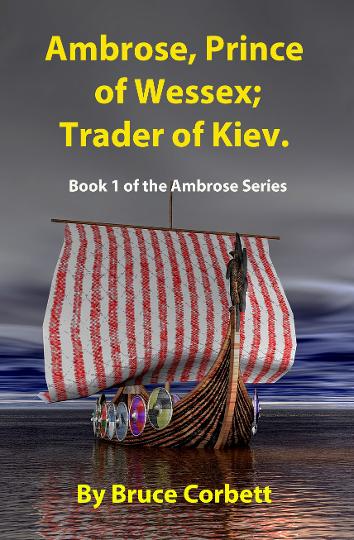 CLICK ON BOOK COVER FOR A SAMPLE.
A young prince of Wessex is captured by Viking raiders. He and his friends manage to escape captivity in Denmark, and begin an epic journey to Norway and then Sweden. The rest of the story is loosely based on the Primary Russian Chronicles. There, they join a Viking expedition to conquer Novgorod, and, within a year, they travel down the mighty Dnieper river to settle in Kiev.

NOW AVAILABLE AS A PAPERBACK OR E-BOOK FROM
Createspace Amazon.ca Amazon.com Amazon.UK Barnes & Noble Kobo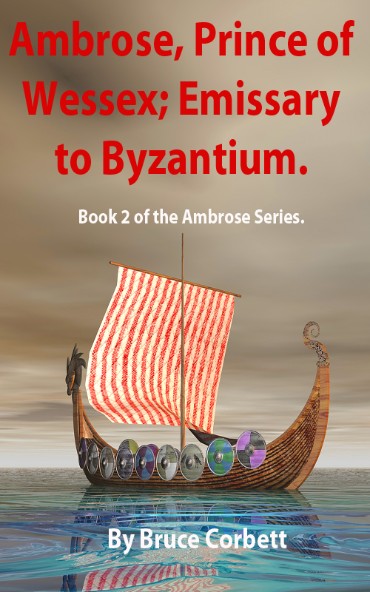 Loosely based on the Primary Russian Chronicles, the story is of a Saxon prince and his two companions who arrive at the time of the founding of a Viking empire on the major rivers of Russia. In spite of implacable enemies and rapids, the Vikings and their allies swarm down the Dnieper River and attack the queen of cities -Constantinople.
NOW AVAILABLE AS A PAPERBACK OR E-BOOK FROM

Ambrose and his friends flee Constantinople. The prince hopes to return to his native Wessex. Caught by pirates, they are enslaved on Crete, but manage to escape to Alexandria. A long chase ensues, with a Byzantine admiral desperately trying to capture them. they brave the open desert, and manage to sneak into Italy, where the chase continues.

NOW AVAILABLE AS A PAPERBACK OR E-BOOK FROM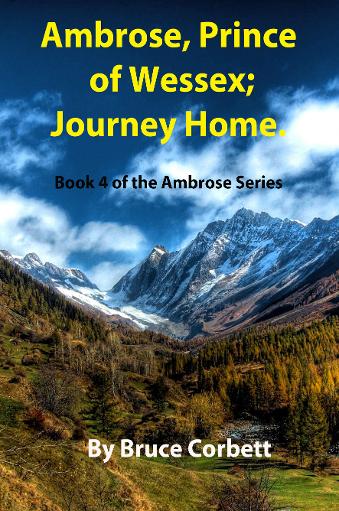 Ambrose and his comrades flee north, doggedly pursued by Admiral Demetrious. With the pass to Frankland blocked for the winter, they are trapped in northern Italy. Before the friends can escape to Angleland, they must face assassins, avalanche, bandits, and savage Viking raiders.


NOW AVAILABLE AS A PAPERBACK OR E-BOOK FROM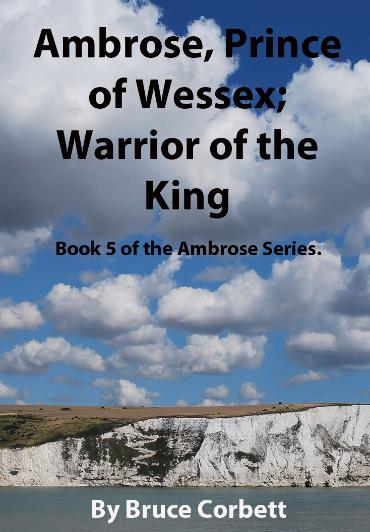 Ambrose rides north with his brother the king to face the all-conquering Great Army of the Vikings. When the battle is averted, Ambrose and his friends ride north as spies and join the Great Army. Recognized, the friends must flee and battle their way back to safety. Ambrose is badly wounded and only the love of a maiden and friendship of a mysterious trader saves him.


NOW AVAILABLE AS A PAPERBACK OR E-BOOK FROM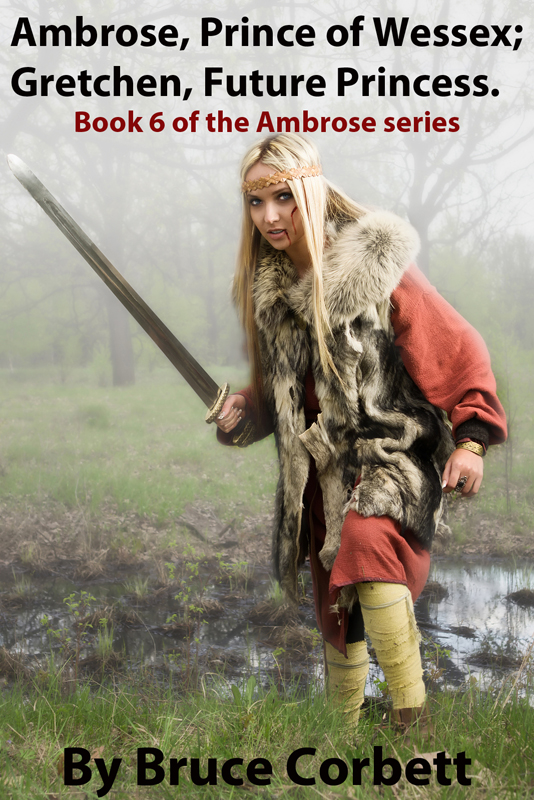 Ambrose's betrothed is kidnapped by Welsh brigands, and then Norse pirates. With the army of Wessex at his back, the prince first attacks a Welsh coastal stronghold, and then travels the length of hostile Ireland trying to find his beloved Gretchen. Rebuffed by the jarl who holds her captive, he returns to Wales and trains two ship crews so he can intercept and free his love.

NOW AVAILABLE AS A PAPERBACK OR E-BOOK FROM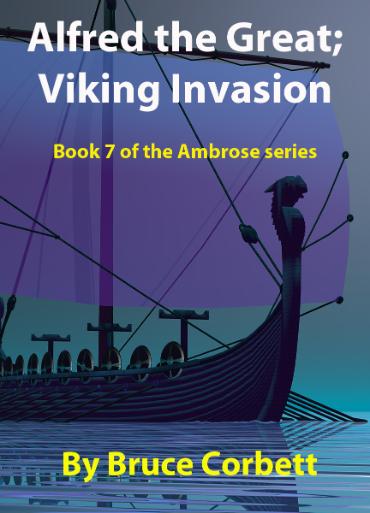 When the leader of the Great Army invades Wessex in early winter, he nearly succeeds in capturing Alfred and destroying the last independent Saxon kingdom in Britain. King Alfred hides in the forest, until he finds a base deep in the fastness of a marsh. Spring finds his men rallying to his banner, and eventually Alfred defeats the Viking king. Britain is saved.
NOW AVAILABLE AS A PAPERBACK OR E-BOOK FROM
After 8 years of hard-won peace, a Viking army lands in Wessex. Alfred drives out the invaders, but antagonizes the Viking king to his north. The West Saxons cross the Thames, take London, and prepare for the battle which will decide who will rule all England.
NOW AVAILABLE AS A PAPERBACK OR E-BOOK FROM



It is the greatest Viking invasion in Alfred's lifetime. Will Saxon England survive the onslaught? It will take three bitter years of struggle to drive the Vikings out. Only a bastard prince and a Byzantine scholar make it possible.


NOW AVAILABLE AS A PAPERBACK OR E-BOOK FROM

Many of these stories have been released as individual short stories, (see short story section) and several have been previously published in various magazines or e-zines.

NEW!

NOW AVAILABLE AS A PAPERBACK OR E-BOOK FROM
NEW!
Young Prince Edward must persuade the Witan that he should be the next king. His own royal cousin, Ethelwold, rebels and is soon leading an unholy alliance of influential noblemen and Vikings. Wearing the Viking crown of Northumbria, he invades Wessex. Can Edward keep his throne? Will Wessex finally fall to the Viking onslaught?
NOW AVAILABLE AS A PAPERBACK OR E-BOOK
The story is mainly about an incredible woman, daughter of Alfred the Great, who ruled a kingdom in a man's world and helped to conquer the ravaging Viking hordes. This story also includes the Battle of Tetenhall, a defining moment in Anglo-Saxon history.
THIS NOVEL


IS COMING


SOON!




When Queen Ethelflaed dies, her own daughter and an unholy alliance of Mercian leaders plot to keep Mercia independent from Wessex. Ambrose and Polonius must travel north in winter to kidnap a princess and prevent civil war. The Viking rulers on the island are losing the struggle with King Edward and his West Saxons, but this may be their chance to finally defeat the stubborn Saxons and conquer the entire island.
The only thing that can prevent a brutal civil war and possible Viking conquest are two old men. Can they succeed with their mission? All Britain is depending on them!
Atheling Athelstan, eldest son of King Edward of Wessex, is banished from the royal court. After his father's death in battle, he finds that his younger half-brother, Elfweard, has seized the throne of Wessex with the help of his mother and her powerful brothers. Armies gather, and civil war is only prevented by Elfweard's sudden death. King Athelstan manages to occupy Viking Northumbria, and the Scots and Strathclyde Britons ally in order to stop Athelstan's dominance of the entire island. The Battle of Brunanburh is one of the most important battles in British history. After Athelstan's victory, he is now the unchallenged master of all of Britain.